Lonely Girl, Gracious God
As most of you know, I love to get free things. :) A few weeks ago, I was offered Lonely Girl, Gracious God by Lauri Khodabandehloo to review. Though I was reluctant to start reading another book this summer... the crooked cover kept beckoning me to open it up. ((The old adage: Don't judge a book by it's cover kept coming to mind.)) Finally, I opened it up! Immediately, Lauri's honesty cut to my core. I couldn't put it down! Every feeling is shared. Every thought captured. She has opened up her heart and revealed the innards of a mother who struggled to find God's promise. This book is an inspiration. Not all in it turns out as sunshine and rainbows kind of inspiration, but the kind of inspiration that is relevant to us all: how to find God's grace as we stumble through this life. I can wholeheartedly recommend this book to anyone who wants a look into a beautiful example of God's unending grace.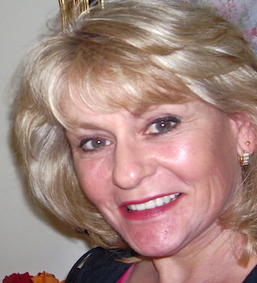 About the Author:
After raising three children on her own, Lauri found that God heard her prayers, and He answered them in His timing and in His way with the birth of Lauri's fourth child Farema.
Before Farema, Lauri didn't really understand that there were disabled people. But today, Lauri lives a life full of compassion for other people. Today, she 'sees' people she never saw before...she sees the hurting people on the streets, or the drug addict, she sees those who need help. She now is keenly aware of people with disabilities, autism, and the developmentally challenged, and she has a deep desire to help those that are just learning for themselves that their child has a disability. In

Lonely Girl Gracious God

, Lauri tells how she came to fully trust God in ALL things, and how her life was changed because of God's gift of patience given to her, wrapped as a beautiful daughter named Farema.
About the book: It didn't take long to learn that Farema was not like the other girls. And, later, in finding her daughter was autistic, Lauri found she had no other choice but to be patient. Without her newfound patience given to her by God, Lauri would not have been able to win the battle. You see, you can not win a battle with a child with autism-they cannot deviate-they do not know anything different.


From the moment of her birth, Farema was not like her sisters. She didn't respond normally to sounds or the touch of a hand. She was different. Embrace this mother's deeply personal account of tragedies and triumphs, along with joys and sorrows of raising a child with the devastating disability of autism.
When lives have been turned upside down and we have nothing left to cling to, God offers amazing grace to find encouragement and authentic hope in the face of overwhelming confusion and grief.
I received a free review copy of "Lonely Girl, Gracious God" in exchange for my honest review.
You can purchase the book: Amazon Barnes and Noble Christian Book