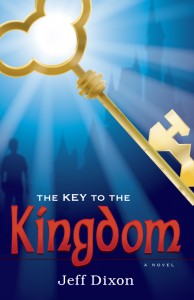 Key to the Kingdom
by Jeff Dixon
Grayson Hawkes is not your typical pastor, but he has a passion for his calling. He also has a zeal for all things Disney. When his good friend Farren sets up a curious late night meeting, Hawkes has no idea what he is getting himself into. Suddenly, he finds himself with a clue, a key, and a mysteriously missing friend.
What began as a strange late night meeting with a friend turns into a crazy mystery. One clue leads to another. Will he be able to figure out the clues found at Walt Disney World in time? Will the clues lead him to his missing friend? What does all of this mean? Hawkes' love for his friend propels him into action.
Curiosity ~ Confusion ~ Concern
Join Dr. Hawkes in his quest for answers as he explores the Magic Kingdom where dreams can come true. Disney trivia will help unravel the clues and solve the mystery. Readers will be held in suspense until the very end of this exciting adventure.
"Whatever happens good or bad, I remind myself God is in charge, and because He is in charge, I don't spend a lot of time asking why. Instead I focus on what I should do or how I should react." ~ Hawkes
While this book is fiction, the line between fact and fiction is often blurred. There is a good bit of fact interwoven into the exciting story. As I read the book, I found myself being drawn back into the fantasy world that is known as the Magic Kingdom. I started remembering seeing things for the first time as a child. The book held my attention to the very end. Not all was what it seemed which allowed for an interesting ending.
When I began reading this book, I immediately started thinking about my friend Heidi over at Reviews and Reflections as she's an avid Disney fan. The excitement and passion that an avid Disney fan exudes fills every page of this book. If you've ever been to Disney, it will bring back memories that may have been long forgotten. Although this book is definitely geared towards Disney fans, I believe that many readers will enjoy the story.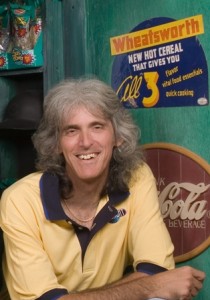 About the Author:
Jeff Dixon was raised in Florida and has always been fascinated with the man Walt Disney and the theme park he created. Dixon feels that any guest who would take the time to look would discover a story that will never be completed. It is against this canvas that Dixon paints this mystery, adventure, and thriller. The epic drama carries the reader across the state of Florida to discover details that most people have missed. Each discovery and revelation will have the reader wondering if they are reading fact or fiction. In a quickening pace, the characters find themselves on a collision course with an unthinkable outcome! Fans of Walt Disney will love the history and tourists will find a travel guide that takes them on a trip most guests never get to take.
Book Details:
Paperback: 272 pages

Publisher: Deep River Books (December 1, 2010)

Language: English

ISBN-10: 1935265245

ISBN-13: 978-1935265245

Retail Price: $15.99
I received a copy of this book from Bring It On! Communications as a member of MamaBzz to help facilitate the writing of a frank and honest review. No monetary compensation was received, and all opinions are my own.